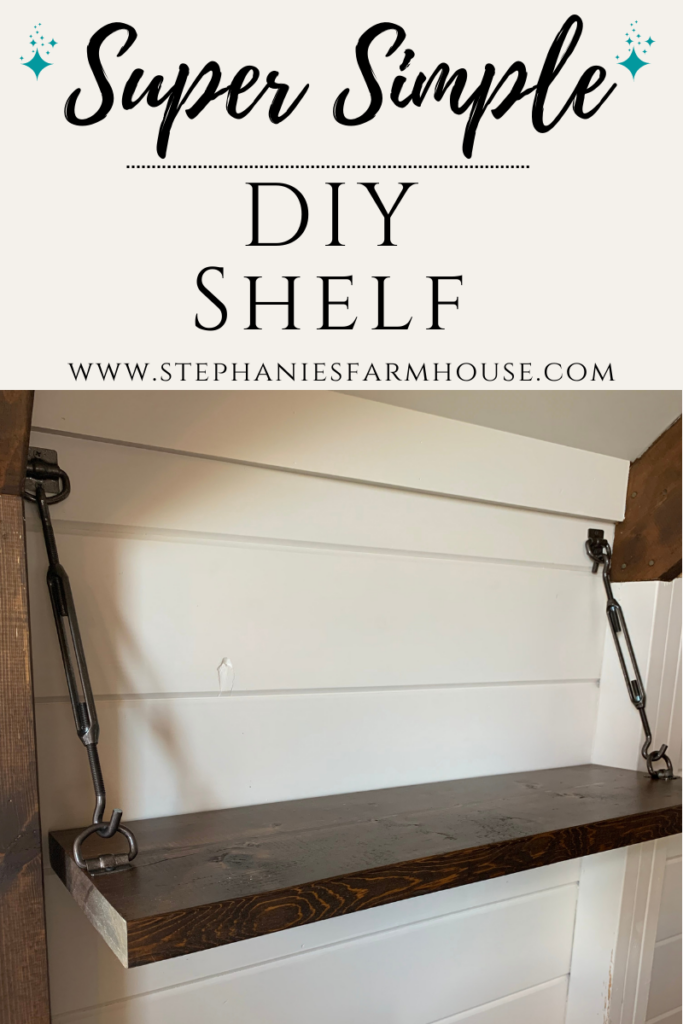 I Needed a Super Simple DIY Shelf!
I bought my daughter a stereo for her birthday. After she opened it, I realized she needed a shelf to put it on in pretty short order. She wanted to listen to it and I didn't want it sitting on the floor of her bedroom. I knew if I didn't build a shelf right away, the stereo would travel upstairs. It would get placed on the floor, I would forget about it, and it would stay on the floor FOREVER. Maybe not forever. But probably close. LOL. I knew I needed to whip together a super simple DIY shelf and it needed to be finished VERY quickly.
---
Time to Gather Supplies
To begin this adventure, I headed to the basement to my project leftovers. I had a 2×12 piece of dimensional lumber left over from a previous project. It was already stained and finished and it was the perfect length for where I wanted to put this shelf. Then I found some fun things that looked like they would work at Tractor Supply.
The rings are anchor rings. They are in 2 pieces each- the ring and the piece that attaches to your project. The long pieces are adjustable and have hooks on both ends and that made them perfect for what I was looking for.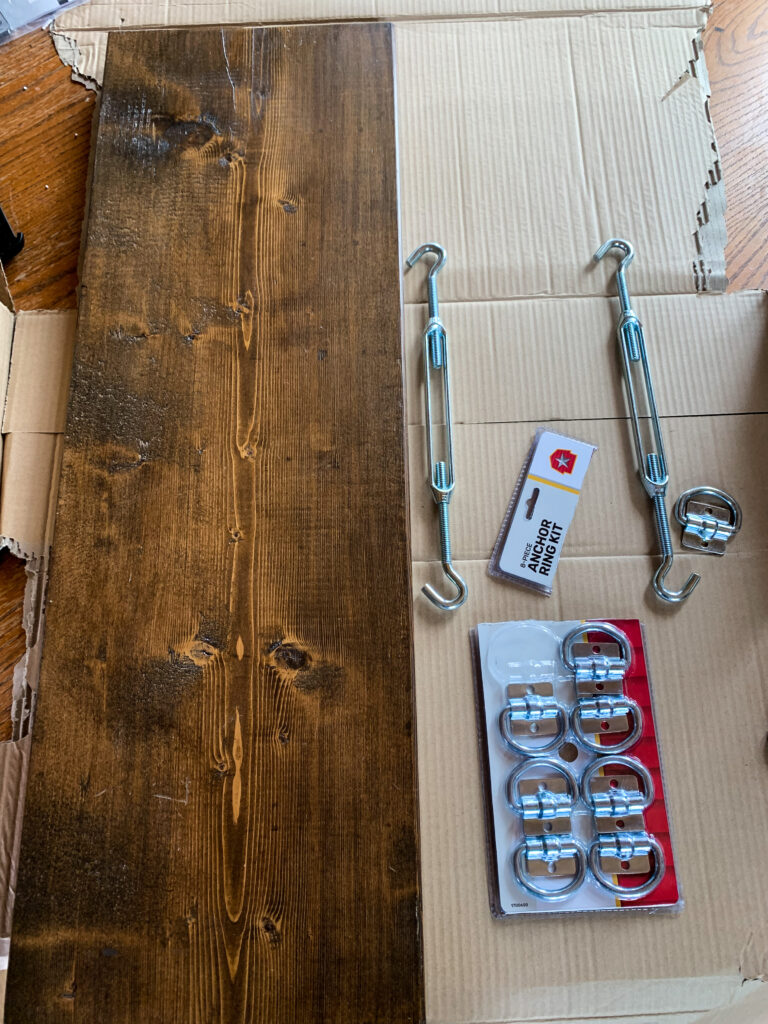 I spray painted the hardware and let them dry.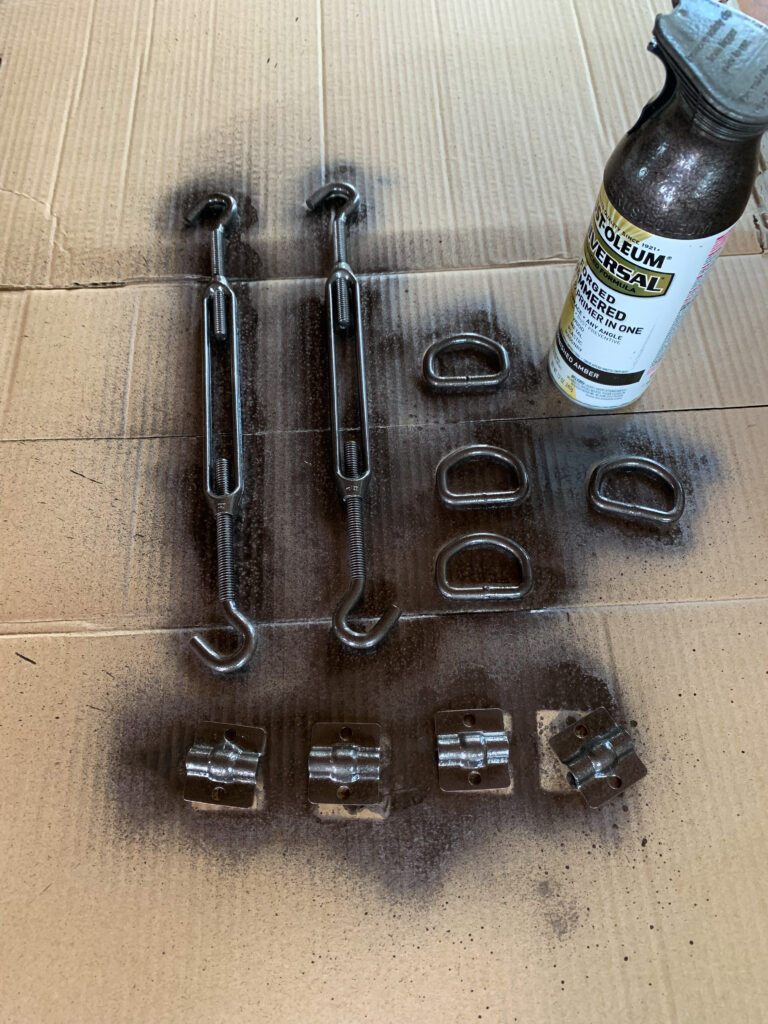 ---
Tools I Used
I bought coarse thread drywall screws at tractor supply that went missing after I got home. LOL. Sometimes that happens with little kids running around! As a result, I used cabinet screws I had left over from another project instead.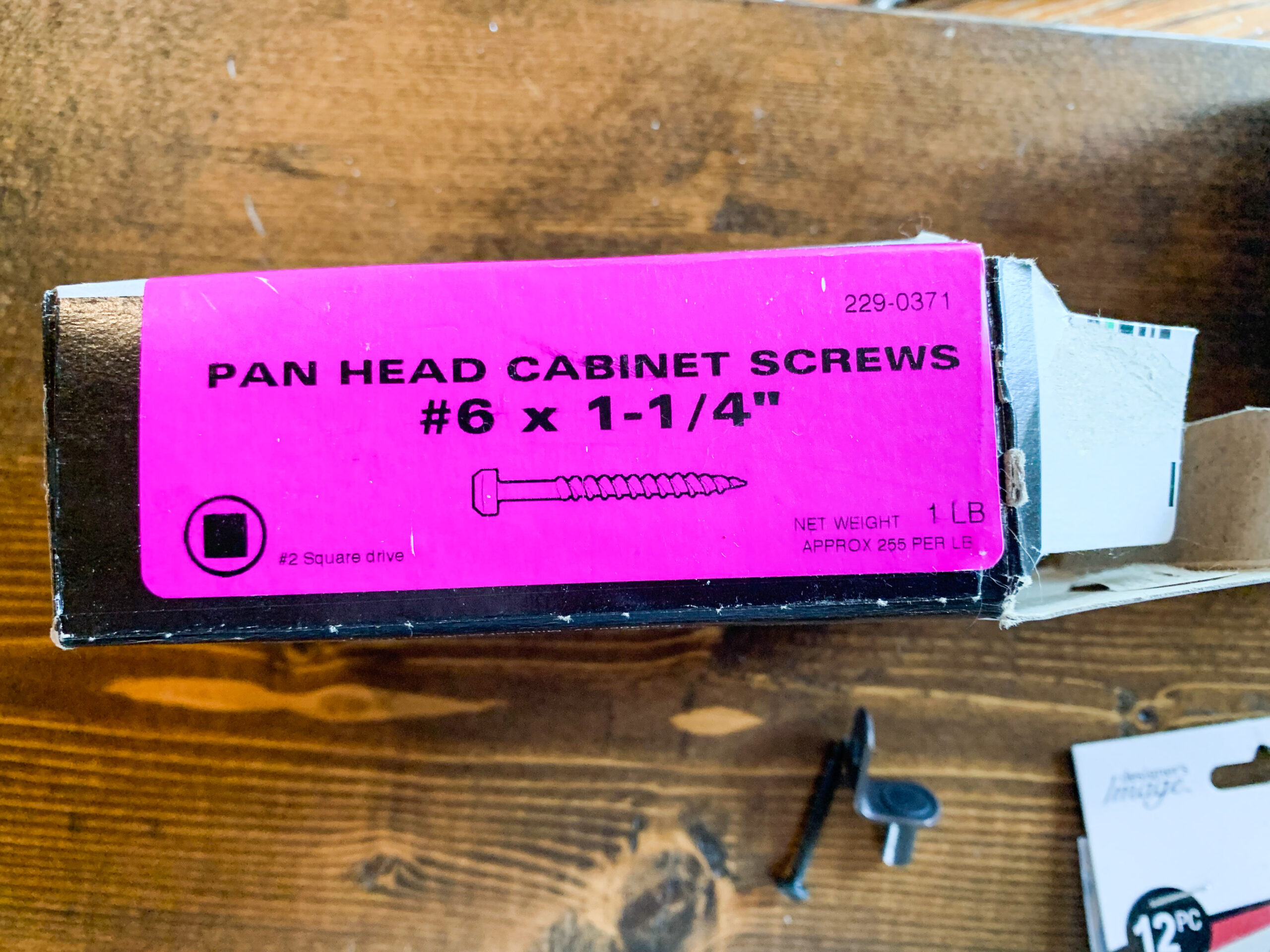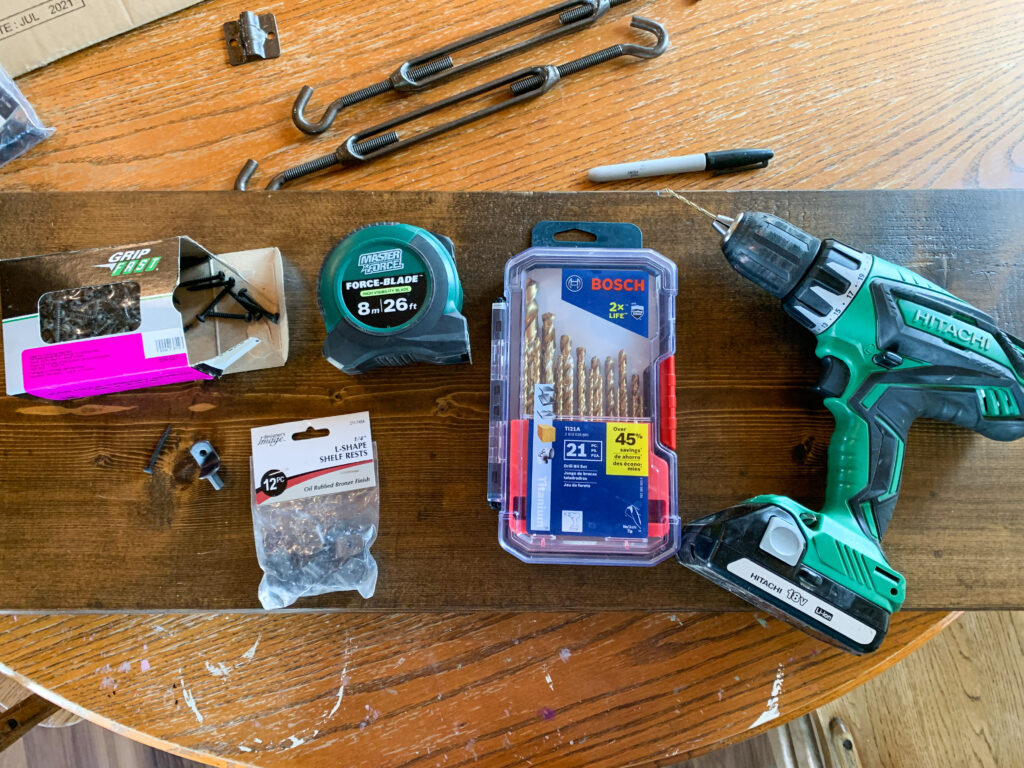 ---
Time to Start Putting this Super Simple DIY Shelf Together
I started by pre-drilling holes for my screws.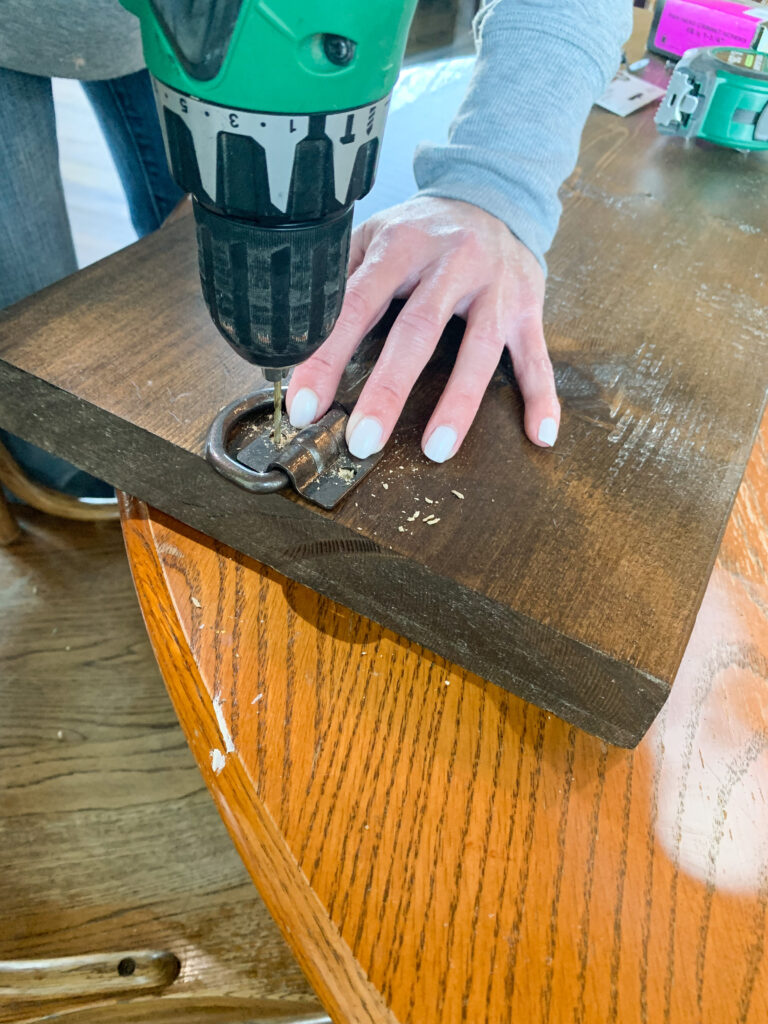 I attached the anchor rings to the shelf with the cabinet screws.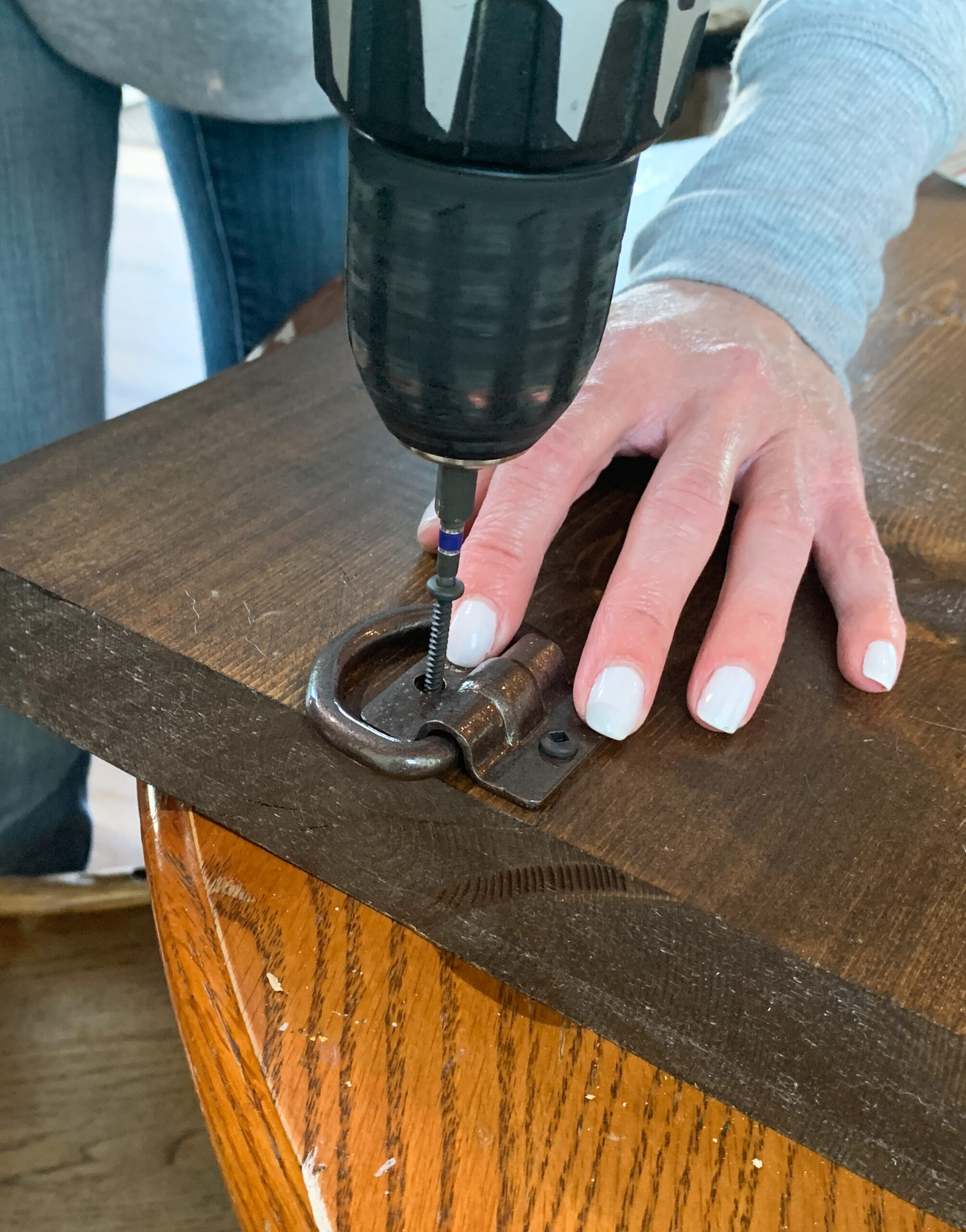 After measuring where the anchor rings needed to be, I attached them to the wall using the missing coarse thread drywall screws that I found in my child's bedroom because that's how that goes sometimes. LOL.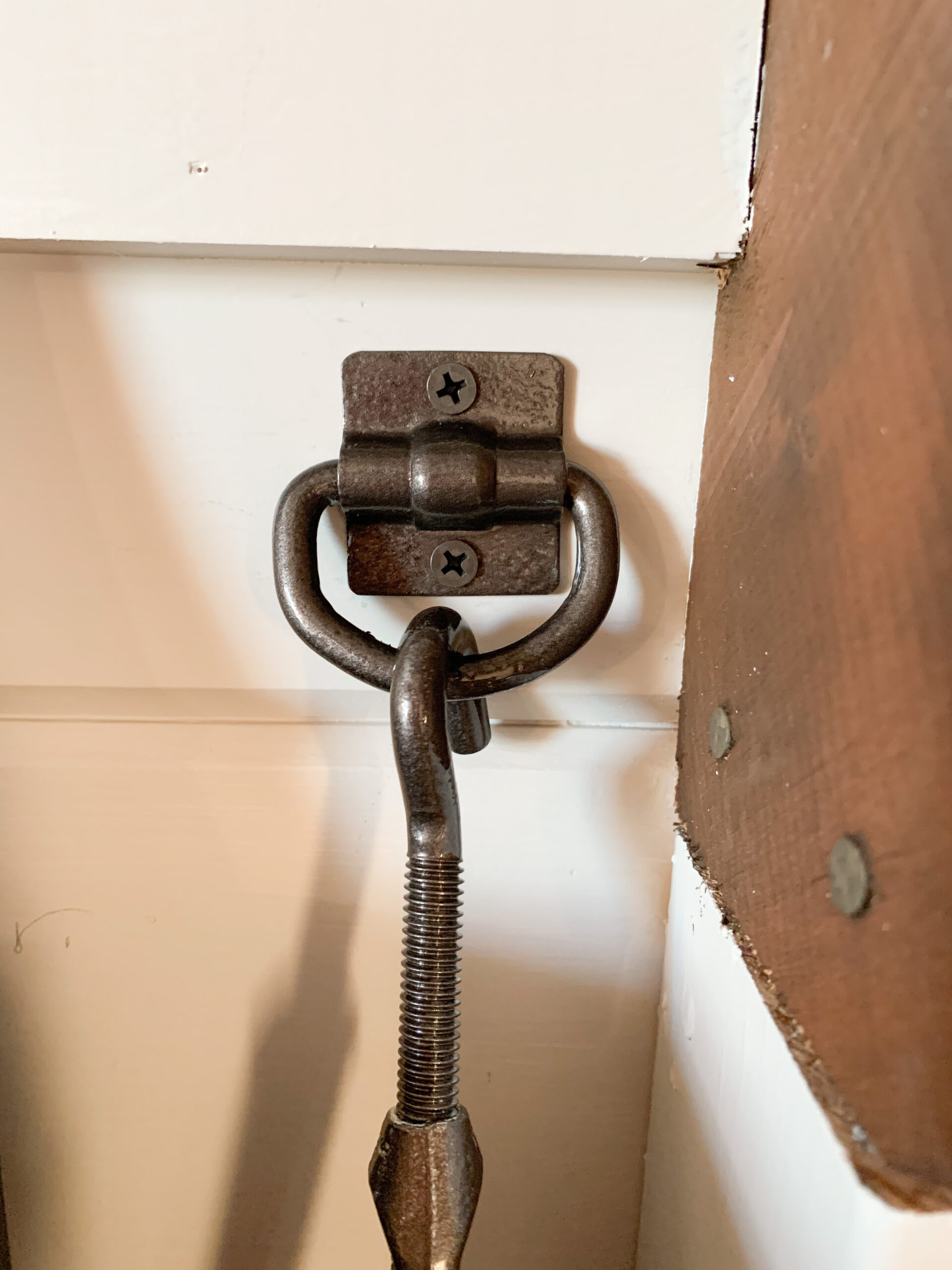 The shelf was going to tip without the L shaped shelf supports mounted into the wall. I thought this was going to be an issue and I had planned for it. Using a 1/4 inch drill bit, I drilled really shallow holes. After installing the shelf supports into the wall, I set the shelf on top of them.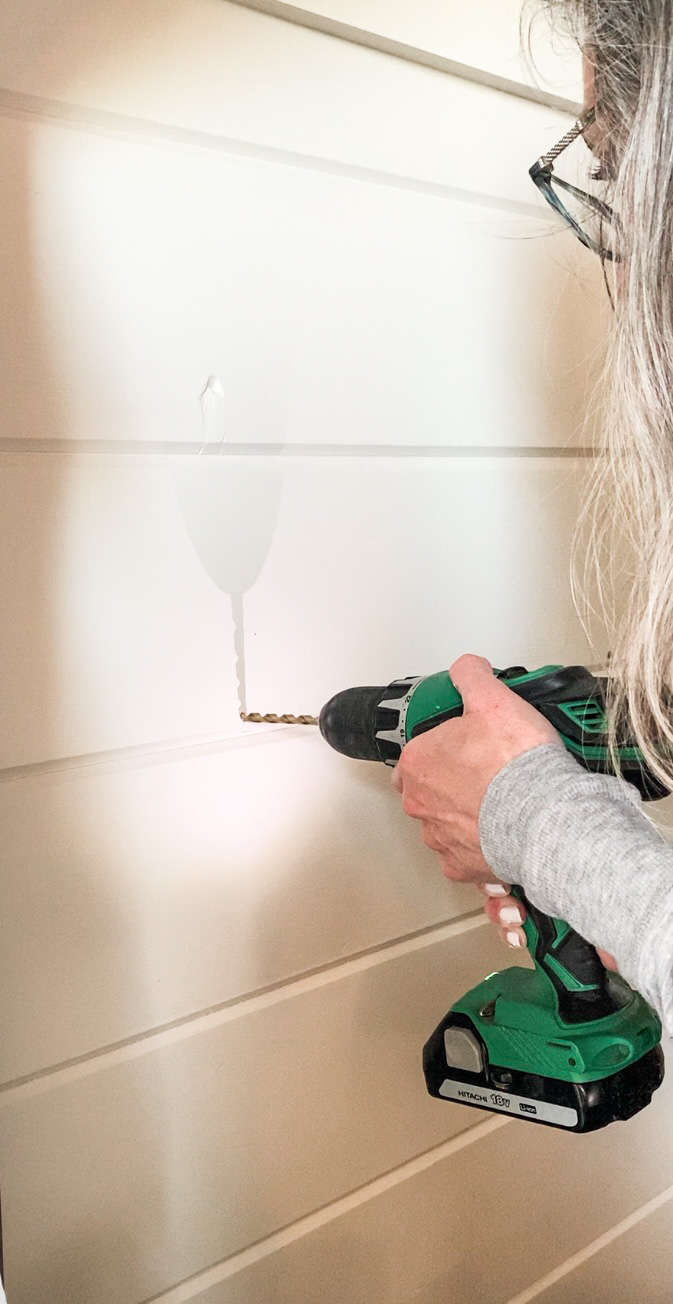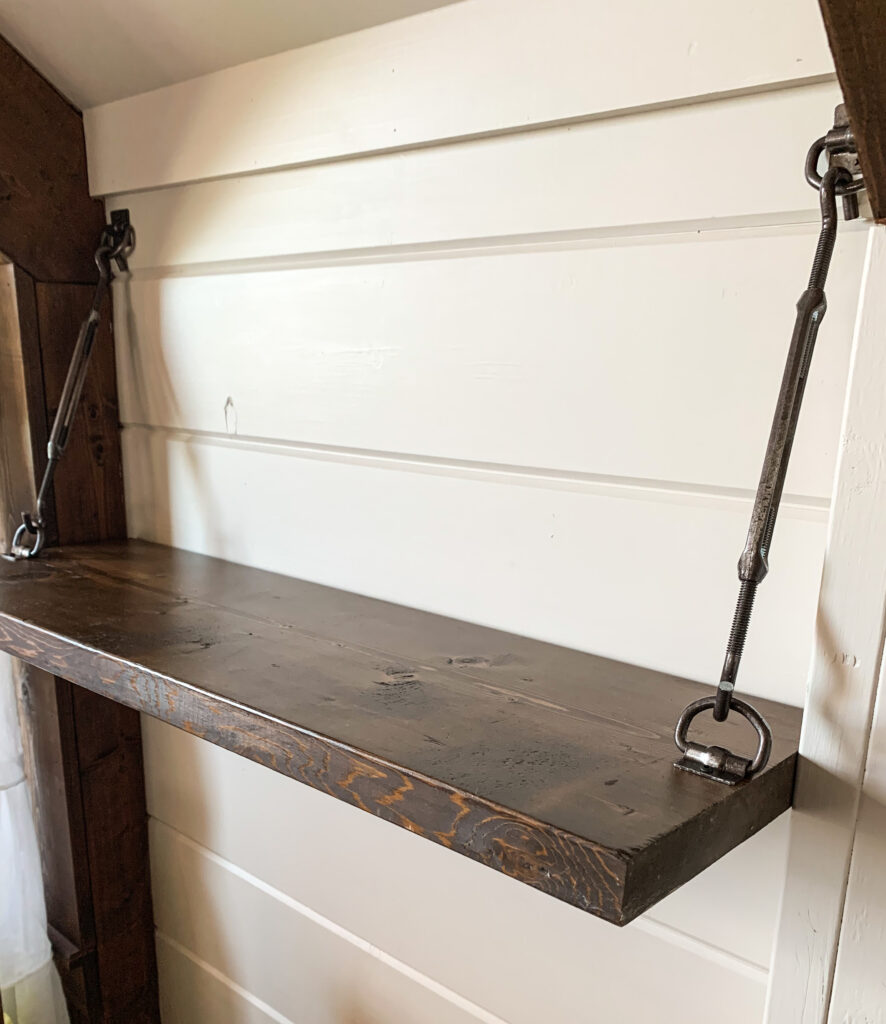 FINISHED!!
I couldn't be happier with how this super simple DIY shelf turned out! I can't wait to build more to organize other unruly areas of my home! The aesthetic is on point for my decor and it fits in my budget and time constraints. LOL! Happy building!
Here is my YouTube Video showing how I built this super simple DIY shelf if you want to check it out in action!
xoxo,
Stephanie